Personal Save The Date Cards

Help Share Excitement and in Making Plans
Sending out Save The Date cards is the start to having successful event plans. Your event is special and your Save The Date can be the first tool you use express the unique excitement you want to communicate about how special your plans are. A Save The Date card acts as an announcement and an invitation also. It has a very practical use of giving information needed for those invited to attend to make their plans to attend. We are ready to design a custom Save The Date around your needs. ( We are able to print all designs as postcards, flat cards, or folded cards. )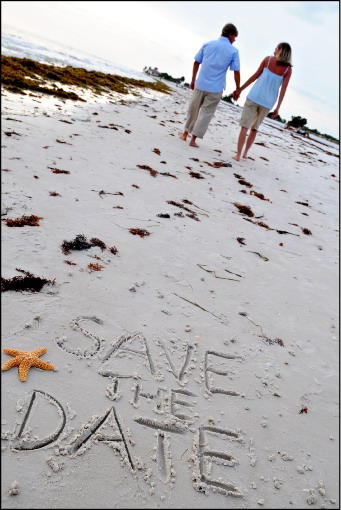 Save the Date Invitations Help
Personal Save the Date invitations help the friends and family to be able to plan their time to participate at the exciting personal event you are planning.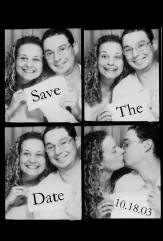 card made from photo booth pics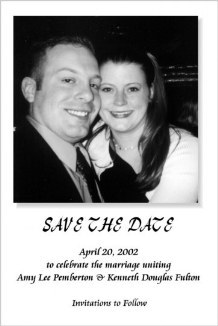 Photo postcards allow you to select some special photos to be printed as postcards to send to those you want to share the joy of your plans with. We have produced many save the date postcards for couples planning their wedding, but there are other special occasions which also need save the date post cards. In the busy world we have, any special event that you want family and friends to participate, you can help them set their plans by sending a Save-the-Date postcard out early. Try our services, we make it easy.
A couple of wording examples for a Save the Date postcard back:
You can be matter-of-fact:

Save the date!
Don Smith and Betty Jones's wedding
Will be
Saturday, May 6, 2006
In San Rafael, California

Or, if formality is your thing:

Mr. and Mrs. Tom Jones
Cordially request that you hold the date of
Saturday, May 6, 2006
For the wedding of
Don Smith and Betty Jones
In San Rafael, California
Details and invitation to come

RSVP Postcards for your Invitations
One piece of information needed to be able to make successful plans for any event that you send invitations out for, is to know how many people plan to attend. By sending RSVP postcards with your invitations, you can collect this needed information. Get your personal designer at Galleria Ventures to create your RSVP postcards to go with your invitations.