Personal Greeting Cards and Holiday Cards

Give Back by Sending Good Will
Imagine how special your family and friends will feel when they receive one of your custom personal greeting cards from you with photo(s) you want to share. Sending them your warmest wishes and care this holiday season lets you boost everyone's spirit.
To get started on making your Christmas photo postcard, brainstorm for photo ideas: couples, kids, dogs, cats, babies, school play, turkey dinner setting, families, sport shots, clubs, employees of your business, Moms and Dads, Grandmas and Grandpas, Home, sunset or sunrise, favorite city view, summer vacation. Use the page links on this page to browse through different card designs.
You probably know how to use the timer on your digital camera to get into the picture yourself – take a picture this evening!!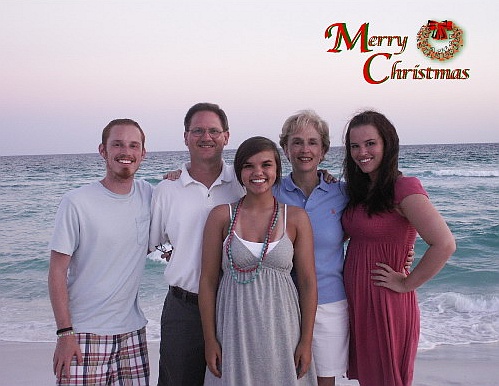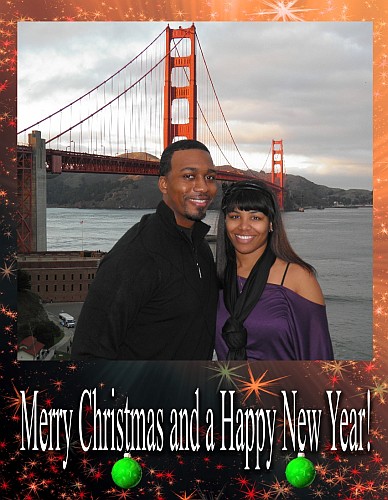 Personal Greetings for Christmas Holidays
Personal greeting cards for Christmas is an traditional way to share seasonal joy and boost the Christmas season spirits of all you send your greeting cards to. It is also a great time to communicate what has been happening over the year with you and your family.
One way to communicate is with photos on your card. People feel closer when they see photos.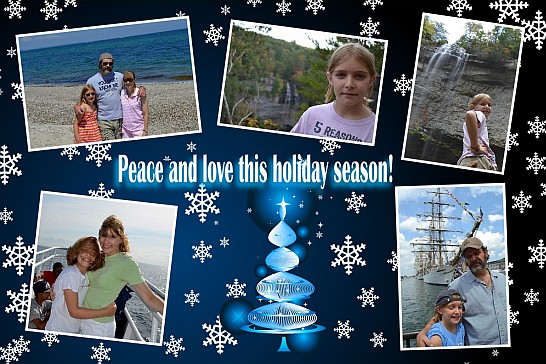 Personal Holiday Greeting Cards
Holiday seasons are a time to share joy and raise spirits of all. Sending holiday greeting cards is a traditional way to share joy and raise spirits. A personal designer at Galleria Ventures can help you in creating a holiday greeting card to express your unique holiday greeting.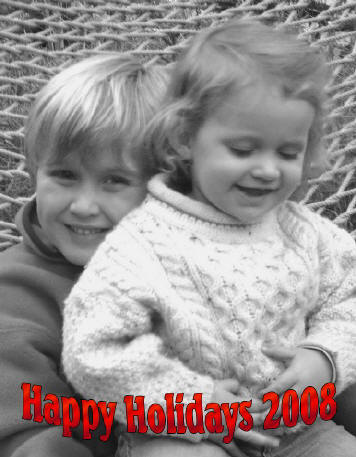 Personal Holiday Greetings with Children
You have probably heard it said "Christmas is for Children". I pray that we can always keep that special joy and wonder that children have on the Christmas Holidays. It can be such a special time for making memories for both the children and grown ups. It is not only the gift giving, but also the true story of Christmas and the many traditional legends (about Santa Claus, Christmas trees, snowmen, … ) that lights up that Christmas sparkle in the eyes of children. Many of our customers include pictures of their children on their holiday greeting cards. This is a way of sharing their joy with those they send their greeting cards to.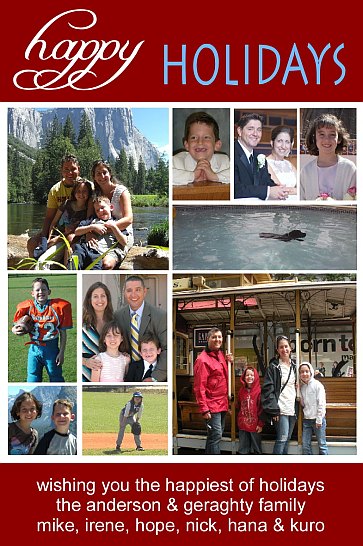 Personal Holiday Greetings with Family Photos
Christmas time has always been a special time to be close to your family. The many activities of Christmas like: baking cookies, trimming a tree, putting up lights, preparing a feast, or just spending a lazy day being together is a way of sharing Christmas joy. Using a photo of your family on your Christmas card is also a way of sharing Christmas joy with others. Select a photo of your family to send to us and you will get a personal designer assigned to make you a unique Christmas photo greeting card for a special holiday greeting.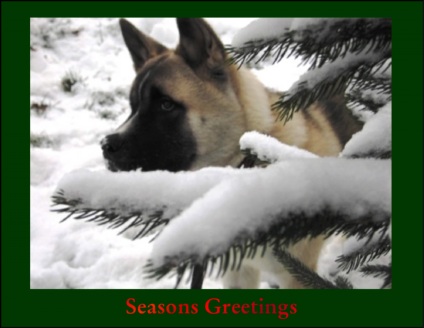 Holiday Greeting Card With Pet Photo
Some folks pets offer companionship as close as having kids with them. So, using pictures of pet on your Christmas card can share the comfort and delight you have in with pet. Sharing your happiness you feel with your pet can raise the spirits of all you send your personal greeting cards to. So, consider spending some time taking photos of your pet companion and sending it to us to make your unique greeting card design. We make it easy because after you send us your photo and instructions for your card we will create a custom design for you to approve.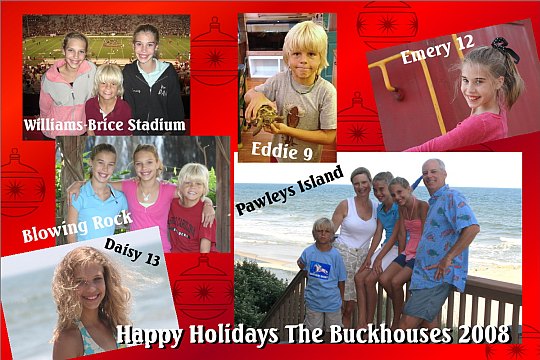 Holiday Greeting Photo Collage Cards
If one photo can say a 1000 words, then I would say a photo post card with multiple photos can say a lot more. With a collage of photos you could show what you have been up to over the year, or you could show different smiles from different family member's photos. What ever the reason, if you want to use more than one photo for your greeting card, we are happy to work with it in creating your greeting card design the way you want it. We still create your design for free even though it might take us longer to do the design with multiple photos. So select your photos, and send them to us and we will make you a unique personal greeting card with all your photos.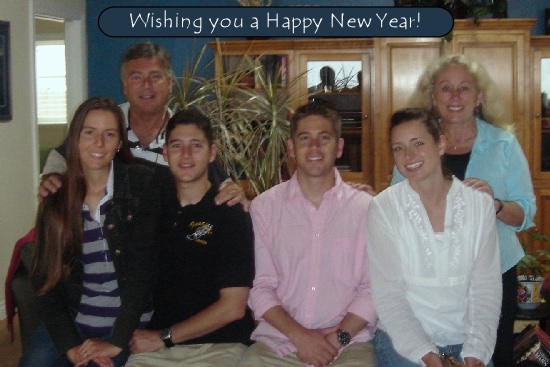 Other Holiday Greeting Cards
The are important holidays other than Christmas that greeting cards can be used for. For example, New Years greetings are sent by many. Consider using a favorite picture or a set of pictures to make a greeting card to express your wishes of joy for the coming new year. We make it easy because after you send us your photo and instructions for your card we will create a custom layout for you to approve.