Business Event Invitations

Bring Customers In
Most all businesses have events they host in which they need to send invitations in order for the people they want to attend to know about and plan to attend. All business event invitations need to have the essential information about what the event is about, who is hosting the event, where the event is going to be, and when the event is happening. In addition to the essential event information, the invitation needs to offer some information about why those receiving the invitation should want to attend. In other words, it needs to state or imply what the benefit is for the attendee to attend. A simple list of to remember to help when deciding what your invitation needs to say is typically referred to as the "five Ws:" Who, what, where, when and why.
At Galleria Ventures when you submit your request for a business invitation design, a personal designer will be assigned to create your design. Your assigned designer will work on a design to present the essential invitation information you provide and will also work to create a complimentary attention grabbing visual design. We will send you a request to review the design draft when it is ready for review. Our goal is to create a design in which you will be pleased. ( We are able to print all designs as postcards, flat cards, or folded cards. )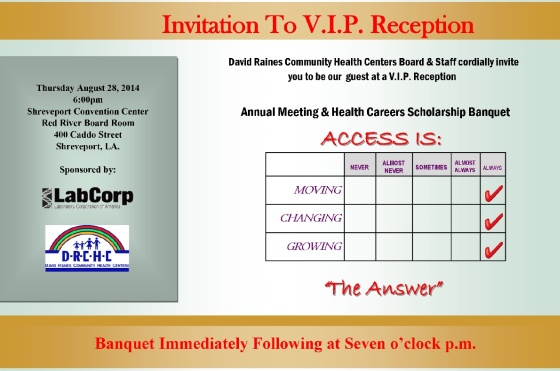 Invitations for Meetings, Conventions, Banquets, and more…
If you are planning on hosting a convention, conference, or similar type of event, you will need to send out invitations to those you want to attend. We can help you design business event invitations that graphically capture attention and communicate the "five Ws:" Who, what, where, when and why. We look forward to creating a design which makes your attendance goals succeed.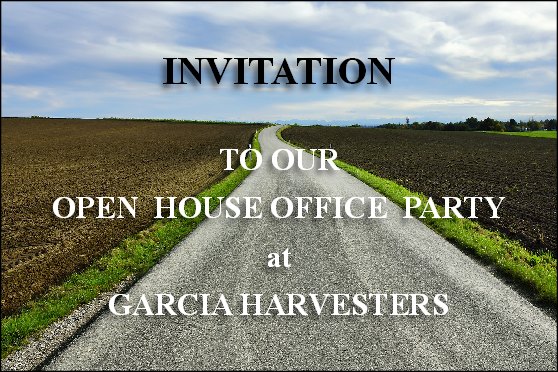 Invite to Open House and Grand Opening
Many new businesses commemorate the start of their venture with a festive Grand Opening celebration. This is one of the ways they communicate what their news business venture offers.
In order to bring potential new customers or clients to your grand opening you will need to send out invitations. At Galleria Ventures we can help you design business event invitations that graphically seize attention and communicate the "five Ws:" Who, what, where, when and why people will want to attend.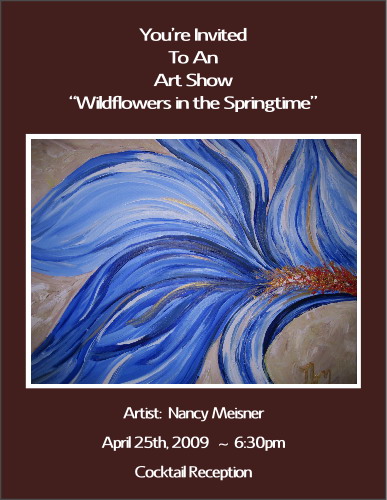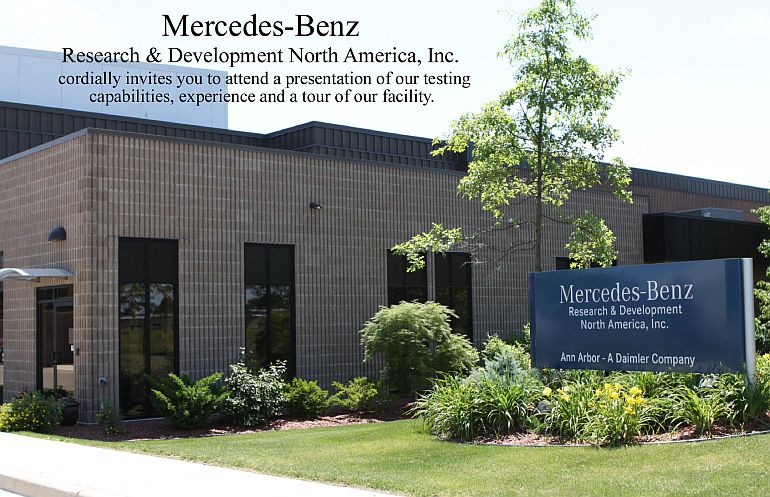 Other Business and Organization Event Invitations
Another use of invitations is to invite customers in for a show of products or a sale of products. For example art galleries have art shows for viewing different artist's art. Also, businesses host engagements like golf tournaments for the community involvement.
Nicely designed business event invitations can add to the success of these types of hosted activities. Please use the following links to view some invitations we have made for other businesses and organizations:
Start Now
Galleria Ventures can be Your Personal Designer
Start us on a custom business invitation design for you!