Personal Invitations

Make Friends and Family Feel Special
Sending out invitations is the start to having successful event plans. Your event is special and your invitations should express the unique feeling you want to communicate to compel those invited to attend. We are ready to design a custom invitation around your needs. ( We are able to print all designs as postcards, flat cards, or folded cards. )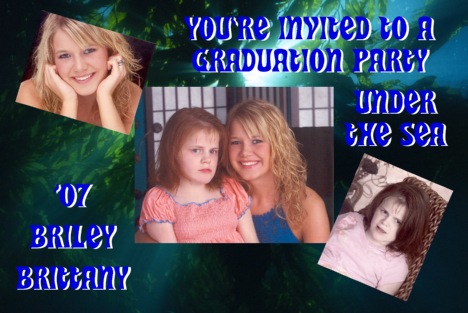 The reasons for having a party are endless. Most everyone enjoys thinking about the fun they will have at a party. The anticipation of having fun at a party starts with the invitation. A fun party starts with a fun party invitation. Get your personal designer at Galleria Ventures to create your fun party invitation by submitting you design request.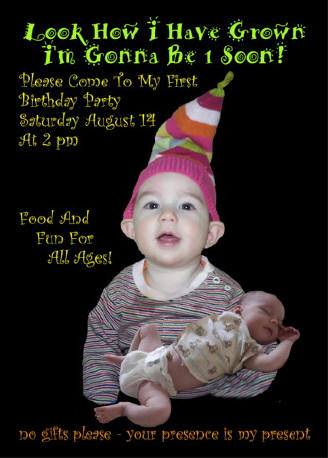 Invitations to a Birthday Party
Everyone thinks about having fun at a birthday party. It is an annual reason to have some fun. Express the fun in your birthday party invitations to get things started. We can help you create birthday party invitations that starts communicating the fun of your birthday party plans with those invited.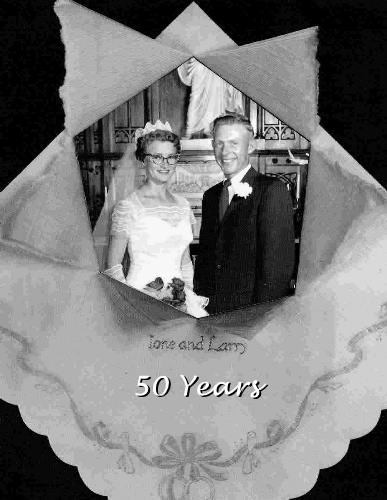 Anniversary Celebration Invitations
An anniversary party is a celebration of an accomplishment. Our spirits are all raised in celebration of the accomplishment. We can help you create an anniversary party invitation that starts raising the spirits of those invited as they anticipate participating the celebration.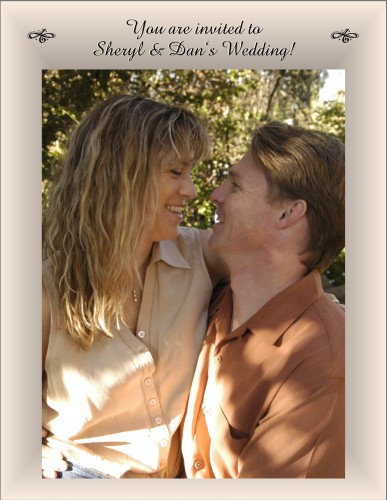 Sending out wedding invitations plays an important part is having a successful wedding ceremony. Using a photo on your wedding invitation can help communicate some of the emotions you want to express in your unique invitations. We can help you create a wedding invitation that shares your feelings with those invited as they anticipate attending the ceremony.
Sometimes we need a personal invitation for a more somber event. For example a funeral. Which can be a time in which help creating an invitation can offer important relief. All the invitations we create are custom, and we can help with what ever invitation you need.
RSVP Postcards for your Invitations
One piece of information needed to be able to make successful plans for any event that you send invitations out for, is to know how many people plan to attend. By sending RSVP postcards with your invitations, you can collect this needed information. Get your personal designer at Galleria Ventures to create your RSVP postcards to go with your invitations.