Customer Survey Postcards

Help You Know Your Customers
Make Customer Survey Postcards that Give You Information for Improved Customer Satisfaction.
We live in a busy world where just keeping up with the daily demands of running our business leaves us with little time to understand how well we are serving our customers. We need to understand our customers so we can make improvements in our business to best satisfy their expectations. By giving Customer Survey Postcards out to your customers you can get the needed feedback for continually improving your business.
You can gather valuable marketing information with customer survey postcards. Customer opinions are very important to making effective improvements in any business. Include these cards in your regular customer materials, just mail them out to your customers, or just hand them out to your customers.
Information we need you to send so we can design your customer survey postcards:
Send us a photo or logo for the front our your card. (Your card should be supportive to what ever market branding strategy you have.)
Send us the questions you want to have printed on your cards. We will try to make it easy for your customers to respond by using check boxes and number grading.
We recommend to always leave some room for the card for the customer to be able to write in their opinion.
Send us the address you want your cards to be mailed back to you so we can include it on your card design.
After we receive your instructions, we will start a layout with the information while you work in your business.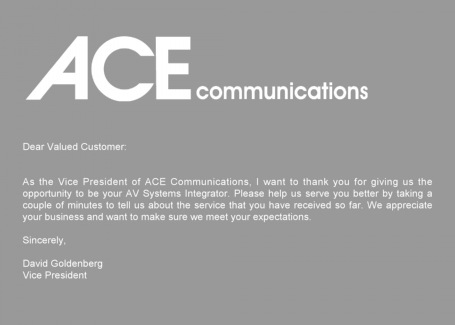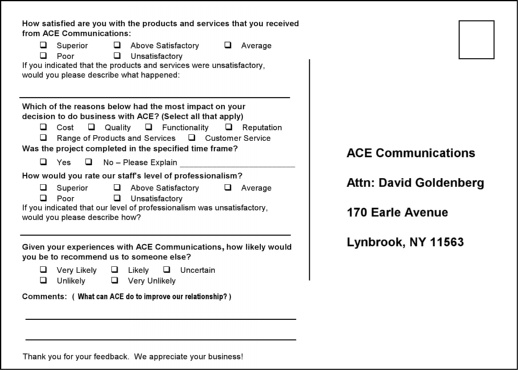 Make Customer Survey Postcards for your Business
Lets Get Started Creating Customer Survey Postcards to help you Better Understand Customer Satisfaction Expectations!
Click on the button below to use our online form to send us the information we need to start on your custom customer survey card design. We will create a design for you from what you send to us. The process is simple:
Submit the information on the form
Wait to receive an email from us to review your design (usually happens by next working day)
Confirm approval or ask for changes.
After we confirm your approval we will ask you to place a printing order for the quantity you want.
If you are not planning to have your cards mailed back to you, you can select a flat card design which allows for more of the design space on the back to be used for the questions instead of mailing address.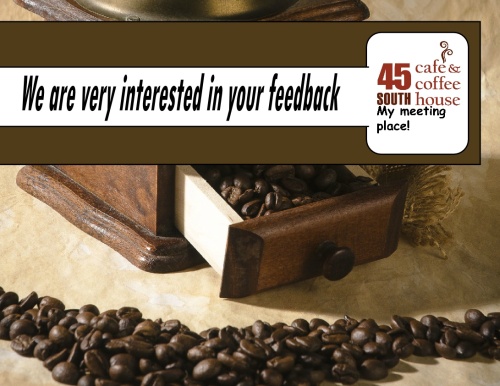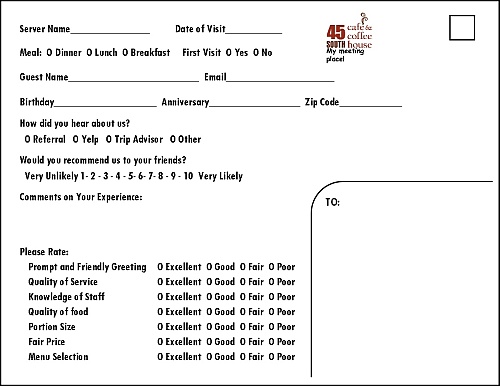 Flat Card and Folded Card printing is available for customers that do not want Postcards. Flat Card and Folded Card pricing includes envelopes.